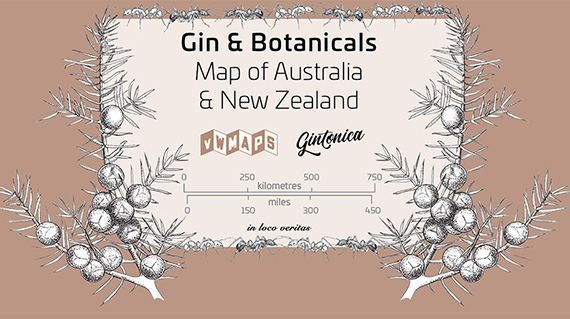 We're thrilled to announce our newest map, "The Gin & Botanicals Map of Australia & New Zealand".
The map features
text written by wine and drinks expert David Box, author of Australian Gin — The Book
the locations of 101 gin brands, distillers and producers
ten indigenous botanicals found in gins from Australia and New Zealand, their qualities described in words and with their geographical distributions mapped
handsome drawings of native botanical plants by illustrator Liene Drulle.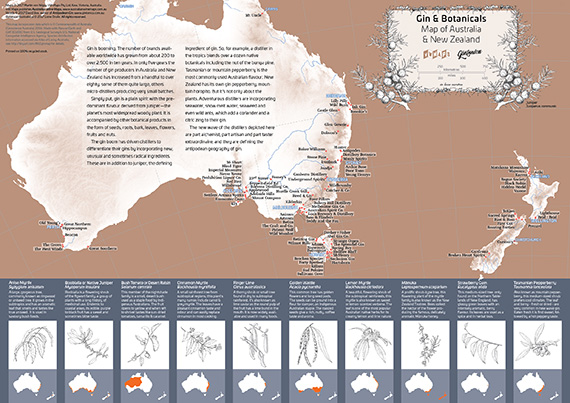 The map was printed on 100% recycled, 150gsm paper and published in 2017.
The price of the map is AU$14.95 plus the cost of postage and packaging. Prices on the button below already include postage.
Flat maps are posted in a tube, folded maps are, well, folded and posted in an envelope. Pay by credit card or Paypal, and we'll be happy to ship them to you no matter what continent you're on.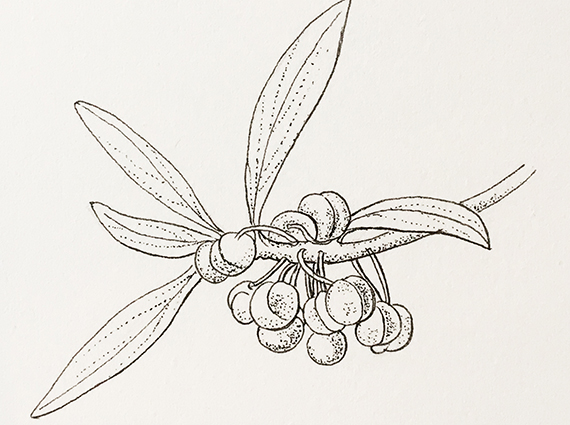 One of the illustrations by Liene Drulle from the map. This ingredient grows in southeastern Australia and can be found in more than a few Australian gins: Tasmannia lanceolata.